SIS is the largest supplier of high-quality sugar to the retail sector as well as the food and beverage producing industries of Singapore. Offering the widest selection and pack size options in the market.

The SIS team prides itself on providing reliable quality products and services to our customers. We continue to invest in our world-class facilities to ensure the highest standards of food safety, product consistency and quality.

While SIS sells sugar primarily to the local market, we also export our products overseas. Since launching our export business in 1988, we have seen rapid growth across the Middle East and Southeast Asia. Today, SIS is one of the leading imported sugar brands in United Arabic Emirates.
SIS is certified of the following:
During the early days of independence, the Singapore government established the first and only sugar refinery, "Sugar Industry of Singapore Limited" as a strategic initiative to secure nutrition for the nation.
SIS first exported to Middle East.
The local sugar industry was deregulated and opened to private investment. ED&F Man Holdings Limited, saw the potential for sugar industry in Singapore and invested in what became known as SIS'88 Pte Ltd.
Renovation of SIS Old traditional Middle
East packaging designs and launch of
its modernize version.
SIS introduced Demerara Sugar to meet the demand for a more aromatic sugar that would complement specialised baking and cooking preferences. Often used as a sweetener by coffee connoisseurs who want extra texture and minerals.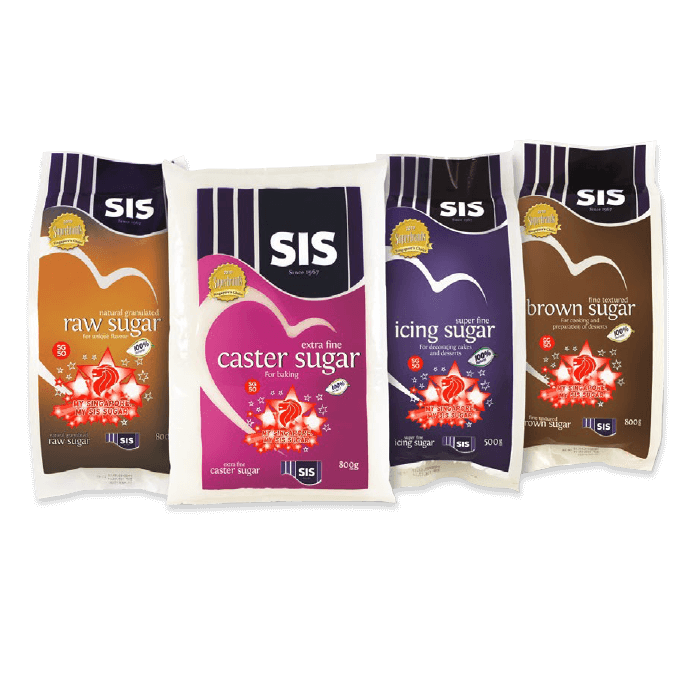 SIS launched the SG50 packaging design to commemorate Singapore's 50th birthday.

In October, SIS-Lite 100% Natural Extra Fine Sugar Blend was developed to meet the growing demand for health-conscious consumers who want the sweetness of 100% natural sugar but with less calories.

In October, Mitsui Sugar Co., Ltd and Mitsui & Co., Ltd acquired 70.0% and 30.0% shares of SIS '88 Pte Ltd respectively.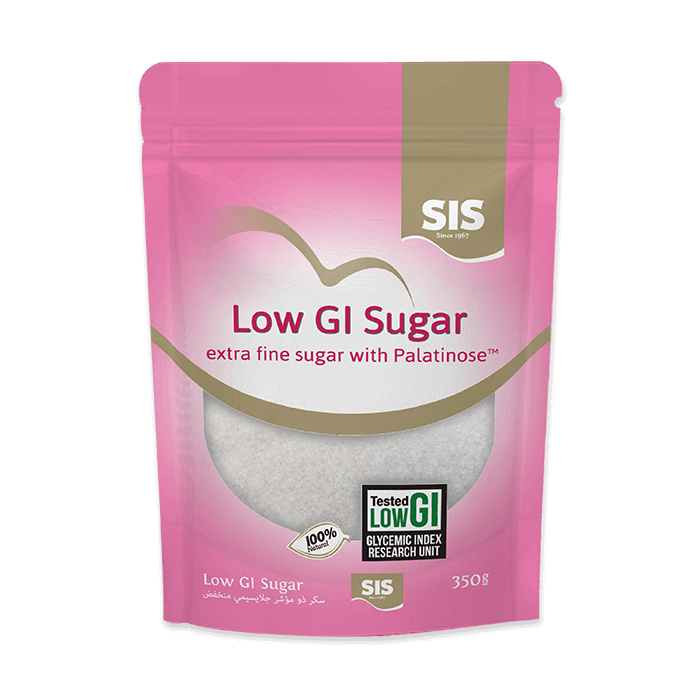 Launched of SIS Low GI Sugar in Singapore and Middle East under the "Better for you" range. The first product jointly developed together with Mitsui Sugar.

Launch of Japanese Coffee Crystal
Sugar as part of SIS premium range.

Launched SIS Coconut Sugar Cubes in October.

Launched SISNext, a new sub brand for the next generation. It strives to promote long term improvement to health and wellness, using natural and plant-based ingredients.
Quality
We pride ourselves on our highest quality standards within the food industry. Our approach to supply chain management includes export consultancy and inventory management systems tailored to our customers' needs. We promise consistency, reliability and excellence, all of the time.
Food Safety
Good Manufacturing Practices (GMP) are the foundation of our activities. This covers everything from receipt and storage of raw materials and finished goods, to machinery calibration and testing. SIS's in-house laboratory run frequent tests on every production batch to ensure the highest food safety standards are maintained.
Food Traceability

Every product of SIS sugar is carefully batched and identified using stringent traceability systems so that it can be tracked back to its origin if necessary. Part of the systems includes mock recalls of raw materials, packaging materials and of course, finished products. This approach provides an added level of security and ensures our products are held in the highest regard by our customers.
Independent Verification
Our facilities are certified to FSSC 22000 standards by SGS. In additions, we are regularly audited by Agri-Food & Veterinary Authority of Singapore (AVA) to maintain our "A" grade and by our customers.
Reliability of Supply
SIS draws on it's experience and expertise in global procurement to provide the highest level of security of sugar supply to our valued customers.
Operational & Technology Leadership

We use state-of-the-art systems and equipments to minimise human intervention throughout the production process. To achieve this, SIS employs some of the latest transport and handling technologies. All handling and packing systems are meticulously maintained, and operated in a controlled environment.